Jour 1 : vendredi 13 octobre 2017
De Pai à Chiang Khong

Une longue journée de transport nous attend aujourd'hui puisque nous devons rejoindre Chiang Khong depuis Pai. Les deux destinations ne sont pas si éloignées : et pourtant, il nous faut quinze heures de trajet porte-à-porte. En effet, il n'y a pas de route directe entre ces deux villes : nous prenons donc un premier minibus pendant trois heures de Pai à Chiang Mai ; puis un bus de la compagnie Greenbus, de Chiang Mai à Chiang Khong. Bien évidemment, les deux horaires de bus ne s'enchaînent pas et nous avons trois heures d'attente à Chiang Mai. Nous les occupons en visitant le centre commercial Central Festival. Nous sommes surpris d'y découvrir un championnat de hockey sur glace.
Nous arrivons donc à 20h30 à notre hôtel alors que les rues de Chiang Khong sont complètement désertes. Heureusement, il y a un 7/11 ouvert 24h/24 !
Jour 2 : samedi 14 octobre 2017
Vue sur le Laos

À notre réveil, nous découvrons la superbe localisation de notre hôtel : juste au bord du Mékong. Nous réalisons rapidement que les habitations, que nous apercevons sur la rive opposée, sont celles du Laos. Nous n'avons jamais été aussi proche de ce pays, dans lequel nous devons nous rendre dans quelques jours.
Nous avons, en effet, décidé de séjourner à Chiang Khong pour deux raisons : sa proximité avec le Triangle d'or et sa localisation, à quelques kilomètres seulement du poste frontière entre la Thaïlande et le Laos.
Nous passons donc notre première journée entre le balcon de notre bungalow et la piscine à débordement de l'hôtel : un programme parfait pour terminer notre séjour en Thaïlande.
Nous décidons, toutefois, de faire un tour dans la rue principale de Chiang Khong et nous apprécions les temples du centre-ville. Ces derniers sont de toute beauté et notre préférence va aux Wat Kaew et au Wat Luang.
Beaucoup de touristes ne font de Chiang Khong qu'une ville de transit mais cette dernière vaut vraiment le détour. Pour dîner, il n'y a cependant que peu de restaurants et ces derniers ferment très tôt [à 20h00] !
Jour 3 : dimanche 15 octobre 2017
Visite du Triangle d'or

S'il y a bien une excursion que nous attendions, c'est celle que nous réalisons aujourd'hui. Nous louons un scooter et prenons la direction du Triangle d'or.
Depuis Chiang Khong, la route serpente en suivant le lit du Mékong. Pendant 1h30, nous parcourons les soixante kilomètres qui nous séparent du célèbre triangle dans des paysages superbes. La route est très bien entretenue et sûrement récente. D'ailleurs, une dernière portion est en rénovation actuellement. C'est bien évidement sur ce tronçon que la pluie vient nous embêter quelques minutes, le rendant glissant.
Lorsque l'on évoque le Triangle d'or, on ne sait que peu à quoi s'attendre. Il y a, en effet, comme un voile mystérieux qui entoure cette destination. Célèbre pour la culture et le trafic d'opium, ces pratiques sont aujourd'hui « officiellement » éradiquées suite à l'intervention du gouvernement.
Nous arrivons à Sob Ruak, ville construite autour du fameux Triangle, et découvrons un gigantesque temple au bord du fleuve avec de grandes représentations de Bouddha, mais aussi des statues d'éléphants. Nombreux sont les fidèles à s'y recueillir.
Cependant, ce qui nous intéresse vraiment, est la borne indiquant les trois frontières. En effet, nous pouvons, ici, observer de nos propres yeux trois frontières de trois pays différents : le Laos, le Myanmar et la Thaïlande [où nous nous trouvons]. Ces derniers sont seulement séparés par le Mékong et le Ruak.
Nous sommes vraiment impressionnés par cet endroit : voir de ses propres yeux trois frontières n'est pas commun ! Pour l'apprécier encore plus, nous grimpons jusqu'au Wat Pra That Pukhao puis au Wat Phar Pu Khao, temples situés sur une colline, nous permettant d'avoir un point de vue en hauteur.
Nous reprenons le scooter pour nous rendre au Hall of Opium [à ne pas confondre avec le House of Opium]. Si le ticket d'entrée par personne est cher [200 THB], la visite de ce musée vaut réellement le détour : nous y passons 1h45 ! Inauguré sous l'initiative de la famille royale, cet espace est extrêmement interactif et nous permet de découvrir, sur deux étages, l'Histoire du commerce de l'opium, les guerres engendrées par cette drogue mais aussi ses utilisations médicinales et ses effets nocifs. Bien que la version présentée ici soit un peu orientée, nous avons cependant appris beaucoup de choses et le recommandons.
En fin de journée, nous reprenons donc la route en direction de Chiang Khong en faisant un arrêt à Chiang Saen, ville la plus importante de la région, puis en bord de route pour admirer les temples de la région.

Où dormir ?
Classé #2/7 sur tripadvisor 36 € la nuit en chambre double avec salle de bain privative et petits-déjeuners inclus. Une vue incroyable !

Où manger ?
Il n'y a que peu de stands de rue à Chiang Khong et ses quelques restaurants ferment tôt. Il est possible de manger pour 40 THB par personne dans les restaurants locaux. Un Tesco Lotus est ouvert jusqu'à 22h00 et le 7/11 est ouvert 24h/24.

Comment s'occuper ?
Wat Kaew Wat Luang Excursion dans le Triangle d'Or : Sob Ruak Chiang Saen Hall of Opium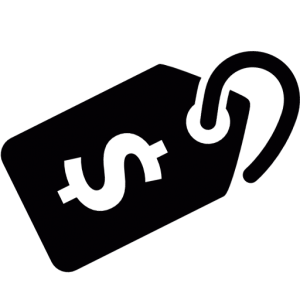 Combien ça coûte ?
Bus Pai → Chiang Mai : 150 THB Bus Chiang Mai → Chiang Khong : 205 THB Location scooter : 250 THB Essence 1L : 30 THB Eau 1,5L : 7 THB Bière : 56 THB