Jour 1 : jeudi 20 avril 2017
Le grand jour !

D epuis les débuts de nos préparatifs, j'ai toujours essayé d'imaginer le sentiment que l'on devait ressentir le jour du départ. Aujourd'hui, je peux enfin répondre à cette question : c'est un mélange d'excitation, de peur, de nostalgie et d'enthousiasme. Sur le moment, le seul mot que nous réussissons à exprimer est : « bizarre ». Nous réalisons seulement que notre projet [rêve ?] se concrétise et que ce jour marque un nouveau départ dans nos vies.
Cette journée de départ est très chargée : nous terminons quelques dernières courses pour finaliser nos sacs de voyage et terminons tout juste la page d'accueil de ce blog.
Notre périple commence en rejoignant l'aéroport d'Orly Ouest en bus. Après un dernier appel à nos familles, nous décollons pour Londres d'où nous prenons un vol direct pour Mumbai. Un Gin Tonic pour accompagner le tout : nous décollons et trinquons à cette nouvelle aventure.
Jour 2 : vendredi 21 avril 2017
Arrivée à Mumbai

A près quelques heures de sommeil, nous ouvrons les yeux pour le service du petit-déjeuner et sommes directement mis dans l'ambiance : pois chiches épicés accompagnés de galettes salées.
Depuis le hublot, nous apercevons Mumbai et déjà nous comprenons que cette ville sera très contrastée. Mais avant d'en partir à la découverte, il nous faut passer par la case immigration que nous redoutons légèrement. Nous avons réussi avec patience à faire un e-visa : nous présentons notre confirmation à l'agent, qui valide finalement notre visa touristique après nous avoir pris nos empreintes digitales.
Ravis de cette première victoire, nous décidons de poursuivre sur notre lancée et optons pour les transports locaux afin de rejoindre notre hôtel depuis l'aéroport international. L'opération s'avère assez facile et après quelques minutes d'attente : nous voilà dans le bus en direction d'Andheri, la station de métro la plus proche. Une fois arrivés, nous prenons nos tickets afin de rejoindre Grant Station, puis nous rejoignons le quai assez facilement en suivant les indications.
Lorsque le métro rentre en gare, nous constatons qu'il s'agit plutôt d'une locomotive tirant des wagons, s'apparentant bien plus à un train qu'à un métro. Nous nous laissons complètement happer par le flot de personnes voulant rentrer dans la rame. L'arrêt dure à peine quelques secondes et la règle du « laisser sortir avant de rentrer » ne s'applique pas. Nous avons l'impression de prendre un métro depuis Châtelet à 18h, jour de grève. Un monsieur nous rassure : « ce n'est pas très bondé, ce n'est pas encore l'heure de pointe ». Parce qu'il est réellement possible d'embarquer encore plus de monde ?
Le voyage se fait en extérieur et portes grandes ouvertes. Comme dans le bus, nous sommes les seuls étrangers et attirons tous les regards. Notre périple s'arrête à la station Grant road d'où nous rejoignons l'Hôtel Kumkum. Cette vraie aventure d'une heure et demi nous aura coûté 50 roupies pour deux, alors qu'elle nous aurait coûté pas moins de 500 roupies en taxi. Nous recommandons vivement cette expérience !
L'après-midi sera consacrée à une première marche dans les rues de Mumbai. Nous prenons la direction de la plage de Chowpatty située en amont de Marine Drive, célèbre rue de la ville qui offre une vue imprenable sur Back Bay.
De nombreux jeunes gens s'y retrouvent et s'y baignent. Si la vue est réellement époustouflante, la couleur de l'eau vire quant à elle au marron-ocre. Après quelques centaines de mètres, nous traversons la rue pour observer les enfants durant leur entraînement de cricket.
Nous sommes tellement fatigués par le voyage et la chaleur que nous décidons de manger de bonne heure au restaurant « Shagun ». La carte se compose d'une centaine de plats végétariens et nous choisissons au hasard un « South India Thali » : spécialité du sud de l'Inde composée d'un assortiment de plats aux différentes saveurs [aigre doux, épicé, sucré…] et servie avec plusieurs sortes de galettes ou pains [naan, chapatis…]. Nous nous régalons et terminons la journée par une promenade nocturne au son incessant des klaxons indiens.
Jour 3 : samedi 22 avril 2017
Promenade de Churchgate à Colaba

A près une bonne nuit de sommeil réparateur, nous partons à la découverte de la ville. Nous prenons le métro à la station Grant Road pour rejoindre le terminus de la ligne ouest : Churchgate. Nous allons ainsi pouvoir rayonner dans la partie sud de la ville.
Nous rejoignons en premier Nariman Point, d'où nous avons un incroyable point de vue sur Back Bay à l'opposé de la plage Chowpatty. Le soleil est à son zénith et l'air frais amené du large est une bénédiction.
Nous nous enfonçons ensuite dans le quartier des affaires et découvrons une statue de Gandhi sur la rue Madame Cama, jouxtant de multiples consulats et autres bâtiments gouvernementaux.
Nous poursuivons sur Captain Prakash Pethe Marge en direction de Old Navy Nagar, quartier le plus au sud de la ville. Nous longeons un ensemble de bidonvilles : ce contraste entre immeubles de plusieurs étages et maisons de fortune nous frappe de plein fouet. Les détritus jonchent le sol et les odeurs sont parfois nauséabondes.
Nous débouchons dans le quartier de Old Navy Nagar qui ne nous séduit guère car nous n'y trouvons que casernes et quartiers militaires. Nous rebroussons donc chemin vers le quartier plus animé de Colaba où nous trouvons de multiples boutiques et restaurants. Nous débouchons sur l'autre versant de la péninsule où se situe le Taj Mahal Palace et le « Gateway of India » ou Porte de l'Inde. Ce monument a été construit pour célébrer la visite du roi George V et de la reine Mary en 1911. Haut de 26 mètres, il est un savant mélange entre l'Arc de Triomphe et le style musulman du 16ème siècle.
Nous pensons trouver sur le site de nombreux occidentaux mais nous n'y rencontrons que des locaux qui nous demandent sans arrêt de réaliser des selfies. Nous avons sans aucun doute battu notre record du Myanmar !
Nous prenons ensuite la direction de la Gare Chhatrapati Shivaji Terminus, connue également sous le nom de Victoria Terminus. Sur le chemin, nous découvrons la Tour de l'Horloge située à côté de la cour de justice puis nous traversons le terrain de cricket Oval Maidan où de nombreux joueurs s'entraînent. Nous rencontrons un jeune joueur qui nous explique les règles de son sport. « Cricket is a religion in India », nous dit-il en souriant. Effectivement, nous avions remarqué cela au vu des nombreuses affiches promouvant le début de la saison.
L'architecture de la gare est très impressionnante et il s'agit du premier site classé au patrimoine de l'UNESCO de notre « to-do list » . Nous entrons à l'intérieur et sommes étonnés de voir l'organisation qui y règne concernant l'affichage des trains.
Sandy, indienne née en Grande-Bretagne, nous propose son aide pour nous orienter. Elle nous conseille également de nous rendre au marché Crawford situé non loin de là. Nous suivons ses consignes et découvrons un marché couvert d'épices, fruits et légumes : le mélange d'odeurs et de couleurs finirait presque par nous donner le tournis !
Pour rentrer à l'hôtel, nous traversons Panjarpole, quartier situé derrière le marché. Les rues sont bondées de piétons et les véhicules forcent le passage. Les étals de marchandises, installés sur le capot des voitures, sont nombreux : on y trouve de tout ! Il s'agit certainement des deux kilomètres qui nous auront pris le plus de temps durant cette longue promenade.
Jour 4 : dimanche 23 avril 2017
Promenade de Mahalaxmi à Malabar Hill

Pour cette seconde journée, nous décidons de repartir à pieds dans les rues de Mumbai. Nous choisissons de ne pas nous rendre sur Elephanta Island, pourtant site UNESCO, car les commentaires que nous pouvons lire nous semblent extrêmement mitigés. La somme demandée versus l'intérêt du site nous semble discutable.
Dans un premier temps, nous traversons le quartier de New Police Line pour déboucher sur la station de métro Mahalaxmi. Depuis son pont, nous pouvons observer la plus grande laverie en plein air de Mumbai, appelée Dhobi Ghat. Le linge est étendu à perte de vue et le contraste est saisissant entre ce lieu et les tours en construction que nous apercevons aux alentours.
En métro, nous rejoignons Grant road [20 roupies pour 2 stations à deux]. Nous traversons du côté est de la station un marché de fruits et légumes avant de nous arrêter à la maison que Gandhi occupa par intermittence de 1917 à 1934. Aujourd'hui, elle a été transformée en musée commémoratif, appelé Mani Bhavan, dont l'entrée est gratuite. D'une pièce à l'autre, la vie de Gandhi est retracée au travers de photos et divers écrits. La bibliothèque comporte de très nombreux ouvrages et sa chambre a été conservée en l'état.
Après une heure de visite, nous prenons le chemin du quartier Malabar Hill situé sur la pointe ouest de la ville. Sur Walkeshwar road, nous visitons le temple Jaïn. Nous rencontrons Rahmet qui gentiment nous parle de cette croyance : il nous explique que cette philosophie oblige ses adeptes à ne pas faire de mal aux animaux. Ils sont donc végétaliens et ne mangent pas non plus les produits qui poussent sous terre : cela détruirait les racines et risquerait de tuer les insectes environnants. Nous sommes étonnés lorsqu'il nous dit que cela s'applique également aux bactéries présentes dans l'eau. Pour en découvrir plus sur le jaïnisme, c'est par ici.
Non loin de là, nous nous engouffrons dans les dernières rues piétonnières de Mumbai. L'endroit est paisible, loin du bruit des klaxons et de la foule. Les habitations encerclent le Banganga Tank : il s'agit d'un réservoir d'eau entouré d'escaliers où les habitants viennent s'installer, jouer, se laver… Le lieu aurait des vertus médicinales et purificatoires. L'atmosphère y est tellement paisible et spirituelle que nous y resterions bien toute l'après-midi.

Où dormir ?
Classé #76/444 sur tripadvisor
32 € la nuit en chambre double avec salle de bain privative. Très bon choix !

Où manger ?
Nous avons fait du « Shagun » notre cantine lors de ce séjour à Mumbai. Service impeccable et mets de qualité ! Laissez-vous tenter par les spécialités du sud de l'Inde : Thali, Uttappam et Dosa. Un délice pour les papilles !

Comment s'occuper ?

Marine Drive
Colaba
Gateway of India
Gare Chhatrapati Shivaji Terminus
Dhobi Ghat
Mani Bhavan
Temple Jaïn
Banganga Tank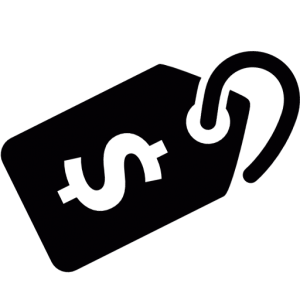 Combien ça coûte ?
Aéroport → Centre : 25 INR
Entrée Mani Bhavan : Donation
Elephanta Island : 130 INR [bateau] et 500 INR [accès]
Eau 1L : 20 INR
Thali : 160 INR