Jour 1 : lundi 26 juin 2017
De Brinchang à Penang

Après quelques recherches, nous avons enfin compris pourquoi il y avait tant de monde à Brinchang hier soir. Nous étions conscients que le dimanche 25 était le jour de l'Aïd : mais nous ne savions pas que le lundi 26, se déroulait la fête « Hari Raya » en Malaisie. Quatre jours de congés y sont consacrés : les malaisiens en profitent pour se déplacer à travers la péninsule en famille. Cela explique donc pourquoi une grande partie des hôtels affichaient complets lorsque nous avions fait notre réservation.
Nous rejoignons la gare de bus de Tanah Rata pour 10h00 en taxi [10 MYR] afin d'embarquer en direction de Penang. Le trajet est censé durer 3 heures : nous en avons mis 6 ! Une seule route quitte les Cameron Highlands dans cette direction et celle-ci est très embouteillée : plus d'une heure pour faire 10 kilomètres à cause d'automobilistes mal garés ou stationnés sur les voies au niveau de la plantation de lavande de Brinchang. Nous avons ensuite rejoint Ipoh, puis Butterworth et enfin Penang.
Penang est une île située à l'ouest de la péninsule malaisienne. Néanmoins, depuis 1985, un pont a été construit pour relier l'île au continent. Le bus nous dépose à la gare routière Sungai Nibong Express. Benjamin repère rapidement le bus 401 à l'entrée du terminal qui va nous conduire jusqu'à la ville de Georgetown [2 MYR par personne, arrêt à Chinatown ou Little India]. Située à 13 kilomètres de la station de bus, Georgetown est la capitale de l'île. La population de cette dernière est majoritairement chinoise et les touristes font souvent l'amalgame d'utiliser le nom « Penang » pour évoquer « Georgetown ».
En fin de journée, nous nous rendons sur Kimberley Street, célèbre pour ses marchands ambulants et stands de nourriture de rue. La rue ne grouille pas encore de monde car avec les quatre jours de congés de la fête d'Hari Raya, beaucoup de boutiques sont fermées. Nous dégustons d'excellentes nouilles à un prix tout à fait compétitif [2 MYR par assiette] ainsi que des brochettes de porc et de poulet appelées « satay ». Nous partons ensuite en direction de la jetée afin de découvrir la ville à la nuit tombée.
Jour 2 : mardi 27 juin 2017
Centre-ville de Georgetown

Notre séjour à Penang va être plutôt court, d'autant plus avec le retard du bus de la veille. Nous décidons donc de nous concentrer sur le centre-ville de Georgetown, si riche architecturalement et culturellement.
Notre visite commence à partir du bureau de l'office de tourisme situé sur Beach Street. Il y est distribué deux guides qui nous ont permis de nous promener à travers les rues de la ville : une carte localisant les principales œuvres d'art ; le « discovery passbook » qui divise les rues de Georgetown en quatre quartiers et qui y indique les points d'intérêt majeurs.
Nous commençons par le quartier de « Beach Street » qui n'est autre que le quartier des banques. Nous remontons la rue principale éponyme et remarquons que celle-ci n'est pas droite. En effet, elle suit scrupuleusement la forme de la côte située à deux pas. À son bout, nous trouvons la fontaine « Queen Victoria Clock Tower », point d'entrée dans le quartier colonial.
Nous passons devant la forteresse du Fort Cornwallis, sans visiter ce qu'il en reste [20 MYR par personne], puis nous longeons le littoral pour admirer l'architecture impressionnante du City Hall, Town Hall, de la Cour Suprême et de l'Église Saint-Georges.
Nous enchaînons avec le troisième quartier auquel nous allons consacrer la majorité de notre journée : « Street of Harmony », abritant édifices religieux, quartier chinois et quartier indien. Ces rues sont appelées ainsi parce qu'elles abritent de très nombreux lieux de culte de religions diverses qui réussissent à cohabiter ensemble. Nous commençons par le plus vieux temple chinois de Penang appelé Kuan Yin Teng. Dédié à la déesse de la Bonté, ce temple est magnifique et plein de vie.
Nous poursuivons vers le temple cantonnais Nin Yong qui abrite le temple Thaï Pak Kong et le Kuan Kong. Nous nous dirigeons ensuite vers le plus ancien temple indien de Georgetown, Sri Mahamariammam, où il est possible d'admirer les neuf statues des neuf dieux qui représentent les neuf constellations de l'astrologie hindoue.
Au bout de la rue se trouve le temple chinois Perutuan Teo Chew qui abrite de très nombreuses tablettes ancestrales. Selon la croyance, l'âme du disparu habiterait dedans.
La mosquée Kapitan Keling est, elle aussi, très impressionnante architecturalement parlant. Il y a des heures de visites pour les touristes mais le gardien nous a permis d'entrer pendant l'heure de la prière, vêtus d'une robe pour les femmes et d'un paréo pour cacher les jambes pour les hommes.
Au bout de la rue Jalan Masjid Kapitan Keling se trouvent le Yap Temple, le Hock Teik Cheng Sin Temple et le Khoo Kongsi. Nous en observons les façades de l'extérieur car nous avons eu notre dose de temples pour la journée.
Georgetown, classée au patrimoine mondial de l'UNESCO, est surtout célèbre pour son attrait envers l'art de rue. En 2009, la ville a organisé une compétition dont le but était de promouvoir le site. En 2010, 52 sculptures ont été installées dans la ville. Elles racontent de façon humoristique à travers des personnages, l'histoire des rues.
En parallèle, de nombreuses peintures sont réalisées à même les murs. La rue Armenian Street est un bon point d'entrée pour se lancer. C'est également une très jolie rue décorée dont les façades des maisons sont typiques et charmantes. De petites boutiques en bordent, de plus, les deux côtés. Munis de notre carte, nous partons à leur recherche et certaines ne sont pas si aisées à trouver : les plus populaires attirent le monde tandis qu'il faut parfois s'enfoncer dans de petites cours ou rues pour trouver les autres.
Nous arrivons jusqu'à Pengkalan Weld, petit village de pêcheurs dont les maisons en bois sont construites sur l'eau. Nous y accédons par la jetée Chew jetty et nous engouffrons dans la première rue bondée. Nous y trouvons boutiques de souvenirs et échoppes ambulantes. Nous sommes étonnés par une nouvelle découverte culinaire : des coques d'oeufs vides sont remplies avec de la gelée. La vue est superbe au bout du ponton et la couleur bleue de l'eau et du ciel est intense.
La seconde allée est beaucoup moins fréquentée et nous permet de nous promener entre les habitations.
Pour rejoindre le dernier quartier, Penang Road, nous empruntons la ligne de bus gratuite de la ville appelée CAT [Central Area Transit]. Nous nous arrêtons devant la Cheong Fatt Tze Mansion, maison traditionnelle chinoise célèbre pour sa façade bleue. Toutefois, celle-ci n'est quasiment pas visible depuis la rue.
Nous poursuivons enfin vers Kimberley Street afin de déguster quelques sucreries. Dans la rue Lebuh Keng Kwee, nous trouvons l'échoppe Teochow Famous Penang Cendol. La queue est très longue mais les vendeurs sont plus qu'efficaces pour nous servir du Cendol [2,90 MYR le bol]. Il s'agit d'une spécialité du sud-est de l'Asie à base de nouilles de farine de riz vertes, de lait de coco, de sucre de palme et d'haricots, le tout mélangé et servi sur un lit de glace pilée. Il existe apparemment plusieurs variantes de ce dessert avec des ingrédients additionnels. L'ensemble n'est que peu ragoûtant à première vue et son goût est étrange !
Ce n'est pas que nous avons bien faim après notre bol de Cendol, mais nous ne pouvons résister lorsque nous tombons, quelques mètres plus loin, sur un vendeur de rue de pancakes chinois [1,20 MYR le pancake]. Le monsieur et la dame qui tiennent l'échoppe font cuire sous nos yeux les pancakes avant de les farcir avec des cacahuètes et des grains de maïs : un vrai délice à déguster bien chaud !
En début de soirée, nous décidons de tester le Tipsy Tiger, bar de backpackers proposant des tarifs défiant toute concurrence. L'atmosphère et la playlist sont très agréables et tous les jours une promotion a lieu : gratuit pour les filles, 18 MYR les deux verres, repas offert entre 18 heures et 20 heures… Et les doses d'alcool sont d'au moins 6cl au lieu des 4 traditionnels.
Pour dîner, nous retrouvons Kimberley Street et ses échoppes de rue.
Jour 3 : mercredi 28 juin 2017
Dernier jour en Malaisie

Nous avons théoriquement la matinée pour profiter des rues de Georgetown. C'était sans compter sur le fait que je reste coincée dans la salle de bain, la porte ne voulant plus s'ouvrir. Cela n'a pas affolé grand monde à l'auberge de jeunesse, la réceptionniste étant partie prendre une douche pendant son temps de travail. Le responsable de la maintenance a finalement réussi à sortir, non sans difficultés, la porte de ses gonds avant de dire avec surprise : « il y a quelqu'un a l'intérieur ? ». Il ne l'avait apparemment pas compris !
Après cette mésaventure, nous continuons de chercher les quelques dernières œuvres d'art que nous n'avons pas vu hier.
Ce sont nos dernières heures en Malaisie puisque nous prenons l'avion à 15h40, en direction de Singapour. L'aéroport de Penang est situé à 18 kilomètres au sud de Georgetown : nous décidons donc de prendre un bus pour nous y rendre. Les lignes Rapidpenang 401, 401A et 401E permettent d'effectuer le trajet depuis le centre-ville jusqu'à l'aéroport pour 2,70 MYR par personne. Attention, les chauffeurs ne rendent pas la monnaie dans les bus : il faut veiller à avoir le compte. Je ne sais pas quel bus nous avons réellement pris car il était affiché sur le fronton « AT Jetty-Airport » : nous sommes montés dedans et nous étions en 30 minutes à destination.
Les fins de séjour dans un pays sont des moments difficiles, mais heureusement que nous pouvons nous consoler en dégustant un sandwich au McDonald's : il fallait bien utiliser nos derniers ringgits malais !
Après avoir passé l'immigration et les contrôles de sécurité, nous décollons vers le quatrième pays de notre périple.

Où dormir ?
Classé #17/113 sur tripadvisor
23 € la nuit en chambre double avec salle de bain privative et petits-déjeuners inclus. Peut mieux faire !

Où manger ?
La rue Kimberley street est idéale pour la nourriture de rue : mets délicieux à des prix défiants toute concurrence [3 EUR par repas pour deux personnes]. Pour sortir, le bar de l'auberge de jeunesse Tipsy Tiger est idéal pour faire la fête à petits prix [18 MYR les deux cocktails les mardis] et rencontrer d'autres voyageurs.

Comment s'occuper ?
Fort Cornwallis
Architecture coloniale
Temples et mosquée de Street of Harmony
Armenian Street
Art de rue
Pengkalan Weld
Cheong Fatt Tze Mansion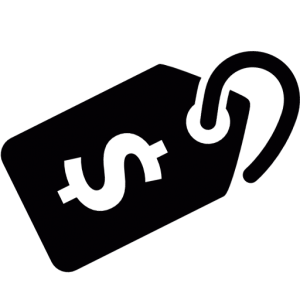 Combien ça coûte ?
Bus Malacca → Penang : 35 MYR
Bus gare routière → Georgetown : 2 MYR
Bus Georgetown → aéroport : 2,70 MYR
Vol Penang → Singapour : 120 MYR
Eau 1,5L : 2,80 MYR